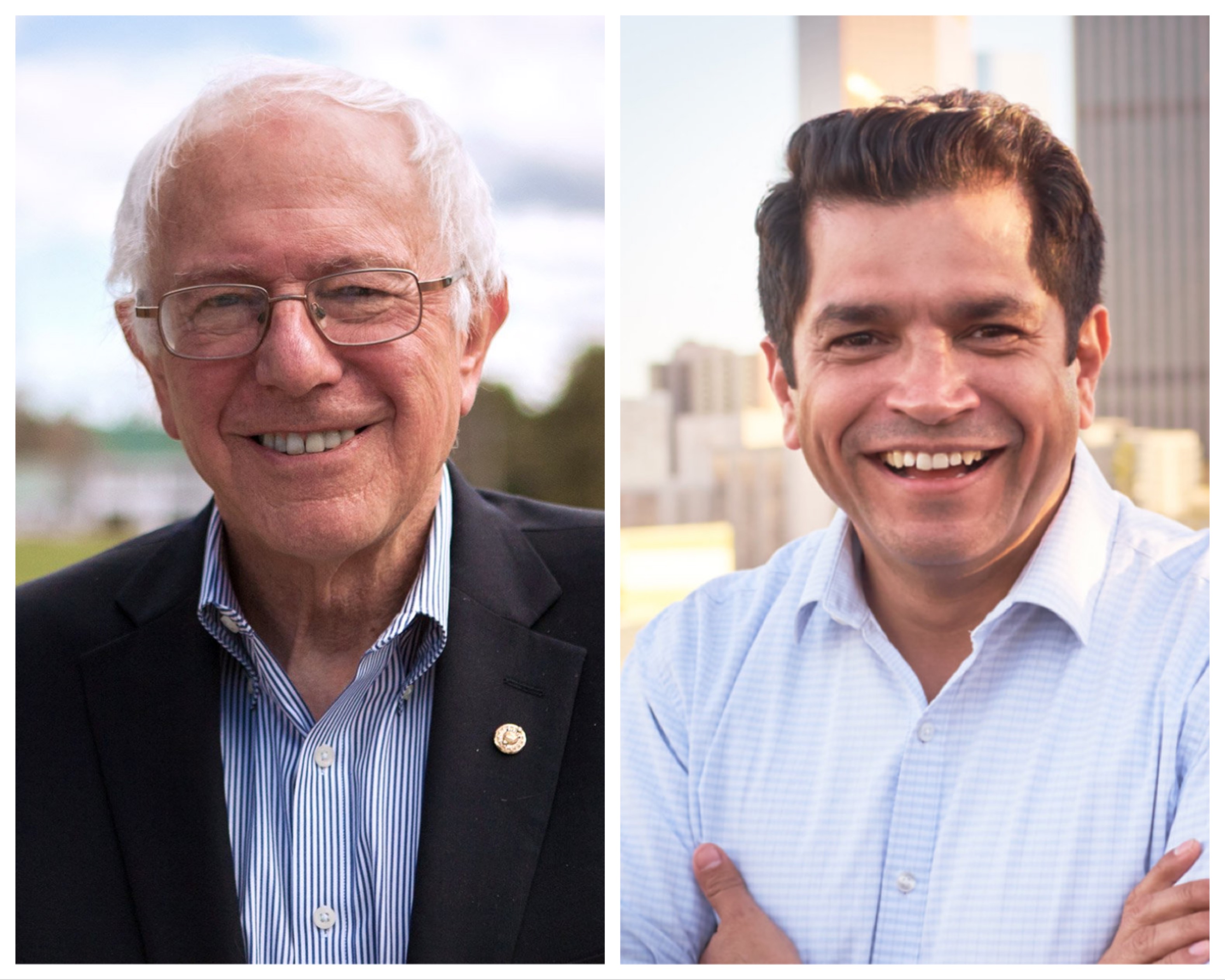 Senator Bernie Sanders sent Congressman Jimmy Gomez a note that we think you're going to want to see.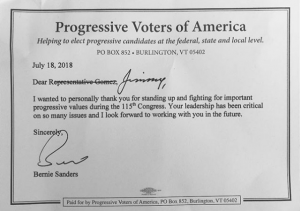 Along with the note and a contribution, he sent his endorsement:
"Congressman Jimmy Gomez has stood up and fought for progressive values during his short-time in Congress. He has opposed Trump's anti-immigrant policies, supported Medicare for All and fought to protect our environment. I am proud to endorse his re-election to Congress."  -Senator Bernie Sanders
Bernie Sanders supports Congressman Gomez because he knows Jimmy is a founding member of the Medicare for All Caucus, an ally in the House and a champion for progressive legislation! That's why we're working to ensure he stays in Congress fighting for all of us!
Will you pledge to vote in November's election?
***Bernie Sanders isn't the only impressive supporter of Congressman Gomez. Jimmy is the only candidate endorsed by the California Democratic Party, United Farm Workers, the United Nurses Associations of California, the California Labor Federation, and the Planned Parenthood Action Fund just to name just a few!***