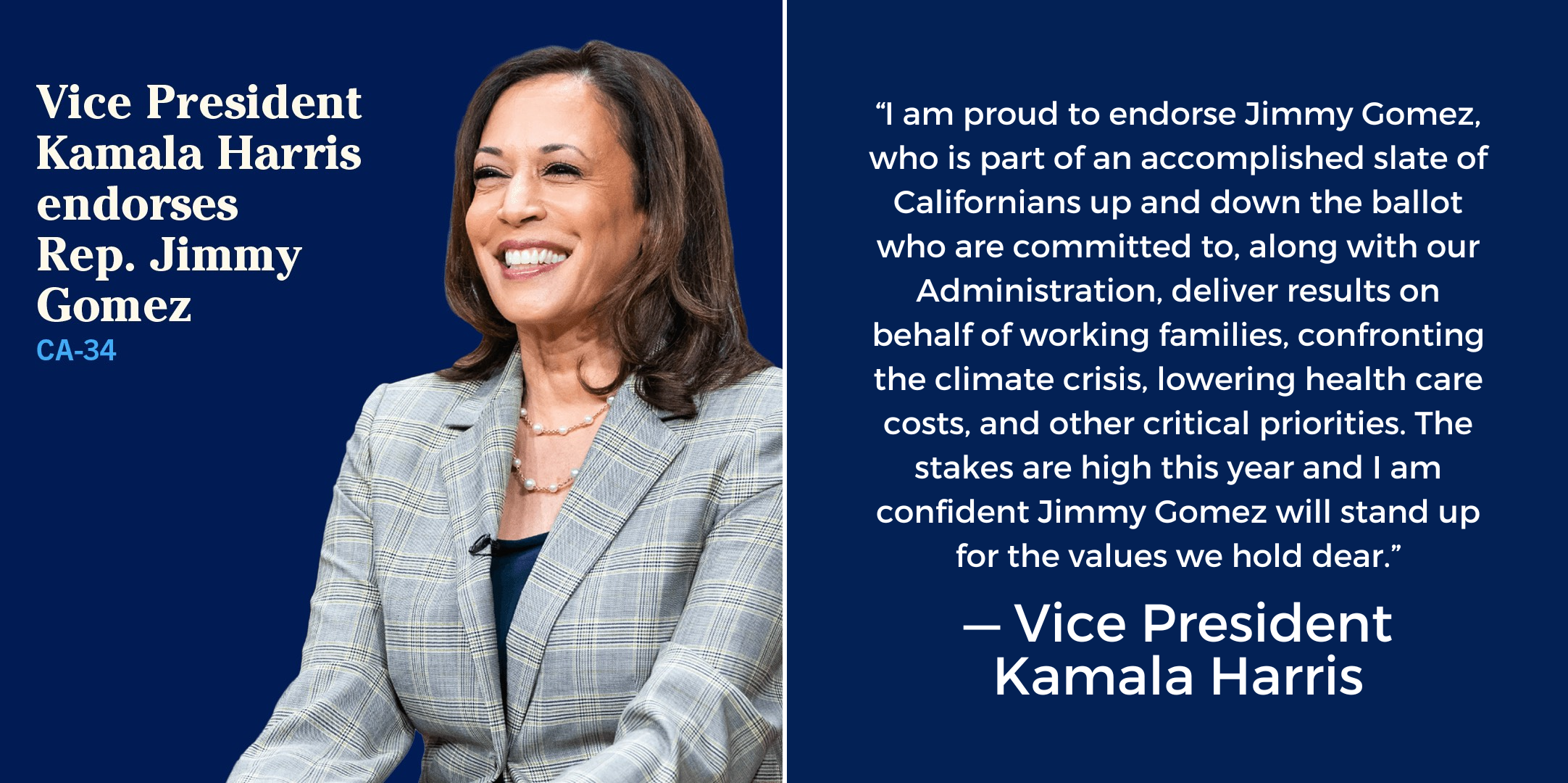 We're honored to share that Vice President Kamala Harris has endorsed Jimmy's re-election campaign. Check out what she said about Jimmy and our race:
"I am proud to endorse Jimmy Gomez, who is part of an accomplished slate of Californians up and down the ballot who are committed to, along with our Administration, deliver results on behalf of working families, confronting the climate crisis, lowering health care costs, and other critical priorities. The stakes are high this year and I am confident Jimmy Gomez will stand up for the values we hold dear." – Vice President Kamala Harris
Like Vice President Harris, Congressman Gomez cares deeply about the working families who have been hit hard by inflation and rising drug prices. 
That's why Rep. Gomez has helped pass historic legislation that will lower prescription drug prices, improve our nation's infrastructure, and tackle climate change.
In 2019, Congressman Gomez worked with then-Senator Kamala Harris to introduce the Rent Relief Act to aid families earning stagnant wages in the face of increasing rents. Being a representative in Congress means making progress for constituents and that's exactly what Congressman Gomez is focused on.
Vice President Harris knows that we need to keep control of the House in order to support working people. More than ever, we need proven leaders like Congressman Jimmy Gomez to continue fighting for progressive values.